29 Aug, 2022
Recycled polyester, the future of textile industry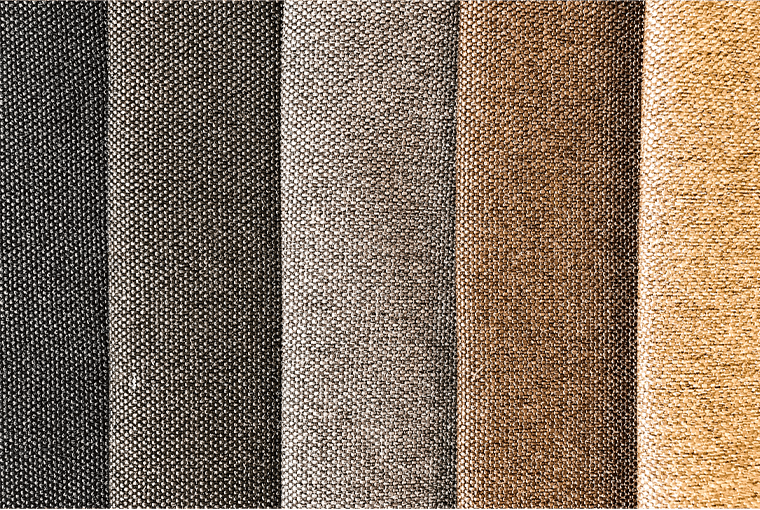 Recycled polyester fabric
Fabric
The global volume of fiber production for textile manufacturing reached 110 million metric tons in 2018 making clothing and textiles the fourth largest industry in the world.
Do you know about two-thirds of all textile fibers are synthetic, and more than half are made from polyester?That number is likely to double by 2030. Polyester itself is not a recycled material which is no longer in line with today's environmental advocacy.
Great news is that we have a solution. Recycled polyester, also known as rPET, is obtained by melting down existing plastic and re-spinning it into new polyester fiber.
While much attention is given to rPET made from plastic bottles and containers thrown away by consumers, in reality polyethylene terephthalate can be recycled from both post-industrial and post-consumer input materials.
By giving a second life to a material that's not biodegradable and often ends up in landfill or the ocean, recycled polyester can help reduce the amount of plastic pollution.
Recycled polyester is almost the same as virgin polyester in terms of quality, but its production requires 32 percent less energy compared to virgin polyester.
In addition, recycled polyester can contribute to reduce the extraction of crude oil and natural gas from the Earth to make more plastic.
Many market leaders are gradually turning recycled bottles into clothing.
Non-profit organization "Textile Exchange" declares that brands including Adidas, Gap.Puma..etc aim to make at least 90% of their products using recycled polyester by 2030.rPET has become a global trend that is shaping the future of the clothing industry.
Our SS22 collection was released and there are many recycled polyester selections for both knits and woven.
Please click below link to our SS22 EDM. If there's anything of your interest, don't hesitate to reach out to us. We will try to get back to you in 24 hours.